Property offences virtually decriminalised – think tank
3 March 2015

From the section

UK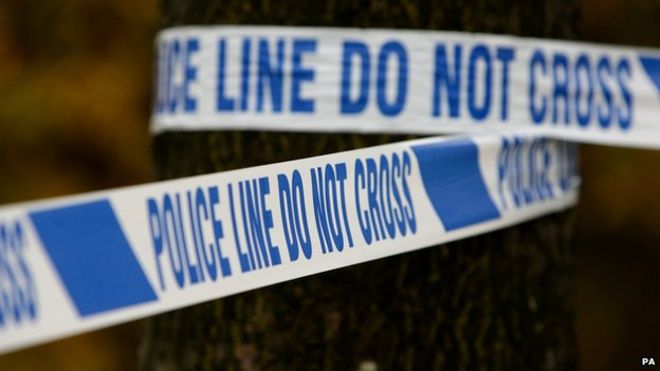 Theft, burglary and shoplifting have "virtually been decriminalised" because the offences are not treated as a priority by police or the courts, a report for a think tank has suggested.
Policy Exchange says large swathes of low value property offending in England and Wales is going unreported.
The report's author, Tottenham Labour MP David Lammy, says the problem is being "largely unaddressed".
The government say crime has fallen by more than 20% under the coalition.
Mr Lammy acknowledged that the overall crime rate has been falling for two decades but said "it does not feel that way to victims of some of the most common crimes".
"When a burglary occurs, a bike is stolen or a phone is taken, many victims will report the theft to the police, but often it is solely as a way of getting a crime number to give to their insurance company. There is too often a resignation that nothing can be done," he said.
His report highlights Office for National Statistic figures indicating that one in three burglaries and nine in 10 shoplifting incidents – offences making up three-quarters of recorded crime in England and Wales – are not reported to police.
It also points out that more than third of the 400 respondents to a poll of members of the National Federation of Retail Newsagents questioned the police's ability to mount successful prosecutions of shoplifters.
Mr Lammy added that the issue was disproportionately affecting Britain's deprived communities.
"The deprioritisation of property crime has become so significant that is has virtually been decriminalised," he said.
---
Analysis
Danny Shaw, BBC News home affairs correspondent
In future years it's possible that the Policy Exchange report will be seen as breaking new ground in our understanding of law and order issues.
The link between low-level offending, that we almost brush aside as a run-of-the-mill occurrence, and the organised gangs behind it may well prompt police and crime commissioners to re-think policing priorities.
Whether forces have sufficient resources and officers to pursue shoplifters, pickpockets and burglars with the necessary vigour, given the cuts police are having to make, is a different matter. But it should concern us all that, according to the report, the forgotten victims of these forgotten crimes are those in our most deprived communities.
Although overall levels of offending have dropped in the past 20 years, it's a reminder that some people remain hugely affected by crime – even if they aren't the kind of offences to make the front page.
---
The report also suggests repeat offending is a problem with half of all offenders sentenced for theft offences in the year to June 2014 having 15 or more previous convictions or cautions, while half of all fines imposed by the courts go unpaid.
It urges neighbourhood policing teams to focus their efforts on preventing and solving local property crime and improved data sharing between police forces to pinpoint crime trends and hotspots.
A Home Office spokesperson pointed to the fall in offences recorded by the independent Crime Survey for England and Wales, saying: "Far from turning a blind eye to property crime, police and crime commissioners and chief constables up and down the country have been tackling it."
They added: "The government has also taken action to reduce the impact of property crime on families and communities. But we are not complacent. To help the police continue to tackle property crime we are scrapping the use of cautions in England and Wales and replacing them with a system of tougher sanctions to make sure offenders face direct consequences for their crimes."